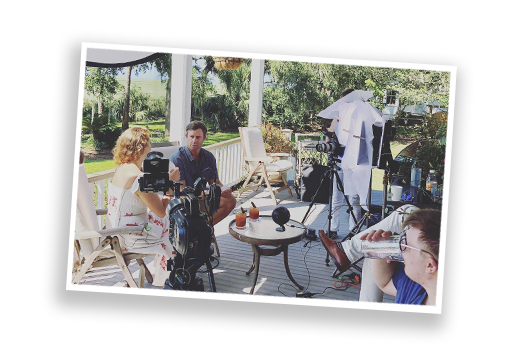 Bloody Mary Blogger
"Lorem ipsum dolor sit amet, consectetur adipiscing elit, sed do eiusmod tempor incididunt ut labore et dolore magna aliqua."
Read the full article
---
Coastal Food Magazine
"Excepteur sint occaecat cupidatat non proident, sunt in culpa qui officia deserunt mollit anim id est laborum."
Read the full article
---
South Carolina Living Website
"Duis aute irure dolor in reprehenderit in voluptate velit esse cillum dolore eu fugiat nulla pariatur."
Read the full article
---
Retailer's Blog Post
"Urna duis convallis convallis tellus id interdum velit laoreet id. Ullamcorper malesuada proin libero nunc consequat. Vel eros donec ac odio tempor orci dapibus."
Read the full article
---
Get to Know Seaside Grown
Fast facts and resources for the press
Seaside Farm is in the heart of Frogmore, SC, on St. Helena Island.

Our farm has been family owned and operated for 115 years.

It's run by the 5th generation of Sanders family farmers.

We're certified South Carolina Grown and very proud of it.

We produce 24,000,000 pounds of sea island tomatoes every year.
1,600,000 lbs of those are too ripe to make it to market.
We use those to make our Seaside Grown bloody mary mix.
They're picked, prepared and bottled all on the same day.
We're the only large-scale maker to use a same-day process.
We make our mix by hand in right in our family kitchen.
2 pounds of fresh tomatoes go into every jar of our bloody mary mix.