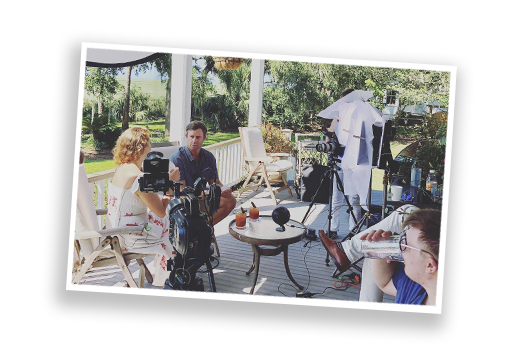 The Tasting Panel | Battle of the Brands
Inside the headlining event of the Wine & Spirits Wholesalers of America 77th Annual Convention
---
Holy City Sinner | SEWE Has Much to Offer, Even for Casual Wildlife Lovers
"Seaside Grown harvests some of God's greatest tomato crops on St. Helena Island."
---
Atlanta Journal | Buy This: Three Easy Ways to Enjoy a Bloody Mary
"We found three great bloody mary mixes and seasonings we think deserve a spot in your New Year's festivities as well as your brunches in the new year. "
---
Savor Magazine | Love Thy Farmer: Seaside Grown
"…when Ross came back from college and graduate school, ready to join the family business, he saw things from a new perspective. He noticed how the farm's single revenue stream was responsible for supporting an ever-expanding group. He also remembered the spot he'd always occupied thanks to his age. "I was always looked at as 'little Ross,'" he said. "I decided I wanted to be a part of what we do, but also make my own splash."
---
The Family Business
"…before we get to the fields, we make our first stop at Taylor's aunt and uncle's house, also known as the house where Forrest Gump was filmed…. That plantation house has been in the family since 1810. The all-tabby barn on the property has been standing since the late 1700s. This is where the history of Sea Island Tomatoes began, 115 years ago, with a nice Hollywood kicker to spice up the story."
---
From the Field to the Glass
"Seaside Grown's Bloody Mary mix is made from hand-picked, vine ripe tomatoes, so fresh we can even tell you the acre of the field they came from," says Ross Taylor, creator of St. Helena Island's newest success story, Seaside Grown Bloody Mary Mix . Although this is their first commercial food product, Ross's family, the Sanders, are no strangers to the tomato business. As befitting a true Beaufort story, it really starts way back when. Long time commercial farmers, the Sanders have been growing tomatoes on St. Helena Island since the early 1900s. "It all started with Gustav 'Gus' Sanders, who began the first commercial tomato farm in the area," says Ross.
---
From Between The Vines
"The cure to your next hangover is growing in bulk beside the marshes in Frogmore, South Carolina. And has been since you were far underage. It didn't take Ross Taylor and Will Collins very long to see that their signature Bloody Mary Mix was leaps and bounds beyond the competition. After all, when you begin with a superior source, a superior product is sure to follow. And when you start with vine-ripe tomatoes, cultivated and perfected over the past 115 years, superiority is but a few sprinkles of Carolina Sea Island spice away from perfection."
---
BUZZ
"Sea Island-based Seaside Grown brand launched their new Bloody Mary mix with an all-day event at Frogmore Plantation, including a brunch, a sporting clays shoot, an evening feast, and live Lowcountry music. Pick up a bottle for your own weekend soiree (seasidegrown.com)…"
---
Farm to Glass
"Fresh tomatoes make the best Bloody Marys. For six generations at the Sanders family farm on St. Helena Island, the reddest, ripest, juiciest tomatoes were discarded as waste. Workers at commercial tomato farms pick the fruit and pack it when it's green, and the family couldn't consume all the ripe tomatoes their 400 acres produced."
---
Get to Know Seaside Grown
Fast facts and resources for the press
Seaside Farm is in the heart of Frogmore, SC, on St. Helena Island.

Our 5th generation farm has been family owned and operated for over 115 years.

We're certified South Carolina Grown and very proud of it.

We produce 24,000,000 pounds of sea island tomatoes every year.
1,600,000 pounds of those are too ripe to make it to market.
We use those to make many of our Seaside Grown products.
They're picked, prepared and bottled all on the same day.
We're the only large-scale maker to use a same-day process.
2 pounds of fresh tomatoes go into every jar of our bloody mary mix.