Our Secret to Success
The Organic Intersection of Traceability and Sustainability.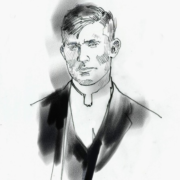 Warm sand, salty air and the farmer– the perfect combination for a legacy to be born. Our story begins circa 1903 on Seaside Farm, when our great, great grandfather, Gus Sanders, situated the first commercial tomato farm on a pretty little peninsula across the sound from Hilton Head Island. He discovered that tomatoes grow best in the soil by the water's edge, snuggled in sand and surrounded by the sea. Six generations later, his family continues to refine his legacy by shipping more than 24 million pounds of fresh tomatoes up and down the East Coast in the single month of June.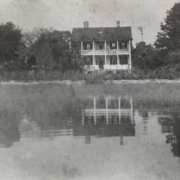 SUSTAINABILITY TASTES BETTER. Just a few years ago, we began repurposing fruit that was too ripe for market (also known as a beautiful red tomato, on the day it is picked). Our flagship product was our hardy Bloody Mary Mixes and Salsas. Today, we have 19 products available, all with the same promise to be FRESH and traceable to its origin.
We grew up between the vines, with the value of fresh, natural produce grown by hand ingrained in our blood. We continue to grow by the sea.