So what is The Local Farmer's Brand™? 
The Intersection of Traceability and Sustainability
At the core of our success is our belief that every customer should be able to find a brand that places top priority on pure taste made from the earth. Every product we make is fresh… so fresh that it is literally coined Field to Glass®. If we don't grow the produce ourselves, we know who did— right down to the acre it was harvested.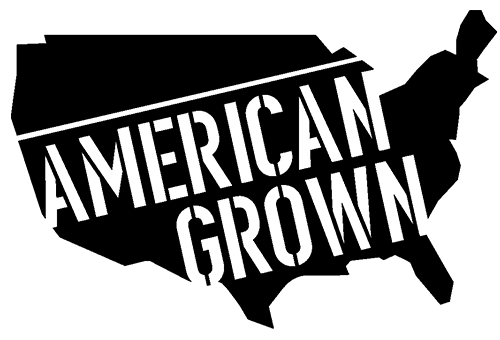 The idea to support other local farmers stemmed from the success we found in the value-added products we created from our own harvests at Seaside Farm. Sustainability among family farms is hard work, Seaside Grown helps other farmers by purchasing their produce that is too ripe for the consumer market at harvest. This beautiful, ripe produce would have otherwise been tossed back into the field to rot or in other words… wasted.
A symbiotic relationship between Seaside Grown and American farms was born, and this is why today, we are The Local Farmer's Brand.™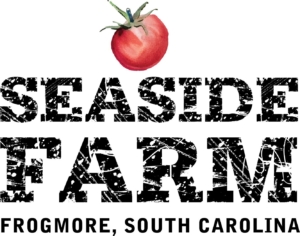 Seaside Farm
In 1903, Gus Sanders situated the first commercial tomato farm on a pretty little peninsula across the sound from Hilton Head Island. He discovered that tomatoes grow best in the soil by the water's edge, snuggled in sand and surrounded by the sea. Six generations later, his family continues to refine his legacy by shipping more than 24 million pounds of fresh tomatoes up and down the East Coast in the single month of June.
Coosaw Farms
Their watermelon livelihood began at the hands of J.B. and Carl O'Neal in the 1940's. Four generations later, Coosaw Farms, led by Brad O'Neal, is one of the leading Mid-Atlantic watermelon producers in the US. In 2018, Seaside Grown partnered with Coosaw Farms, not for their watermelons, but for their incredibly plump blueberries, grown as part of the farm's sustainability plan for good crop diversity.
H&A Farms
With experience growing fresh fruits and vegetables in Central Florida since 1952, the Hill and Atwood families came together to provide a service to the local community as well as a direct source of sales to retail chains. H&A Farms is a grower-owned and operated blueberry packing facility harvesting fruit with high maturity and full flavor. We met H&A Farms in 2020 through our connection with the Demand American Grown initiative. Two great families and an incredible product we are proud to use in our recipes.
Titan Farms
As the largest peach grower on the east coast, Titan Farms owners, Chalmers and Lori Ann Carr, oversee every aspect of their farming and processing business. With over 6200 acres of peaches, 600 acres of bell pepper, and 1000 acres of broccoli, it is safe to say they stay busy supplying the industry with fresh produce. Titan Farms was started in 1999 from the origins of R.W. Dubose & Sons, Inc., a family- owned peach operation that had been in the area for many years. 
Big Smile Peaches
Johnston, SC
For over 80 years, J.W. Yonce & Sons has been growing their commercial peach operation with family overseeing its success every step of the way. Generation after generation, the core values of producing consistent, premium peaches—a quality that will make you want to smile— has been at the forefront of their mission. Driving through the upstate is a gorgeous site when the blooms have reached peak pinkness. This and similar strong family values created a special bond between Seaside Grown and Big Smile Peaches and we are certainly proud to create our Field to Glass® with their beautiful, ripe peaches each summer.
Bigsmilepeaches.com
Natalie's
Fort Pierce, FL
Natalie's Orchid Island Juice Company was the dream of Marygrace Sexton. Wife of a 4th generation citrus farmer and mother to Natalie (the company's namesake). Having all of the access desired to fresh fruit, but not to freshly squeezed juice unless she squeezed it herself, she created the brand in 1989, producing orange and grapefruit juices squeezed fresh weekly. After 30 years, the legacy continues to flourish into a global brand. This year, Seaside Grown launched a fresh Margarita Mix, utilizing the lemon, lime and tangerine juices made from Natalie's.