CHEF WILL'S HOPPIN' JOHN STEW
INGREDIENTS
11⁄2 cups black eyed peas
21⁄2 cups chicken stock
1 cup

SEASIDE GROWN ORIGINAL BLOODY MARY MIX

1 pound ham hock
3 tbsp bacon fat, rendered
1⁄4 cups green or red bell pepper, diced
1⁄2 cup sweet onion, diced
1 tsp pepper vinegar
11⁄2 tsp sea salt
1 tsp

SEASIDE GROWN BLACKWATER HOT SAUCE

1⁄2 cup celery, chopped
Dash of: onion powder, garlic powder, garlic salt, paprika, black pepper, cayenne pepper, & cumi
METHOD
Soak peas in water overnight (8 to 12 hours).
Drain and sort through. Score your ham hock to expose God's blessings.
Place the hock in stock and bring to a boil. Then reduce heat to medium / low.
Add peas, bacon fat, SEASIDE GROWN BLACKWATER HOT SAUCE, and all dry seasoning.
Stir well.
Boil for one hour. Add water if needed. Stiroccasionally. Add vegetables. Continue cooking for
30-45 min or until desired thickness.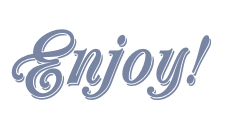 CHOICE OF RICE
Your choice of Carolina gold, long white grain, basmati, jasmine. Make sure to always cook rice in stock for the best flavor.